During your student or professional course, have you ever been frustrated by the dissemination of non-specific and impersonal content? Have you ever had the feeling that you were skimming over concepts that seemed complex to you or, on the contrary, that you were insisting on well-acquired elements? Your team is made up of a variety of professional profiles (background, age, nationality, etc…)?
Adaptive learning is the solution to increase your skills in an optimal time!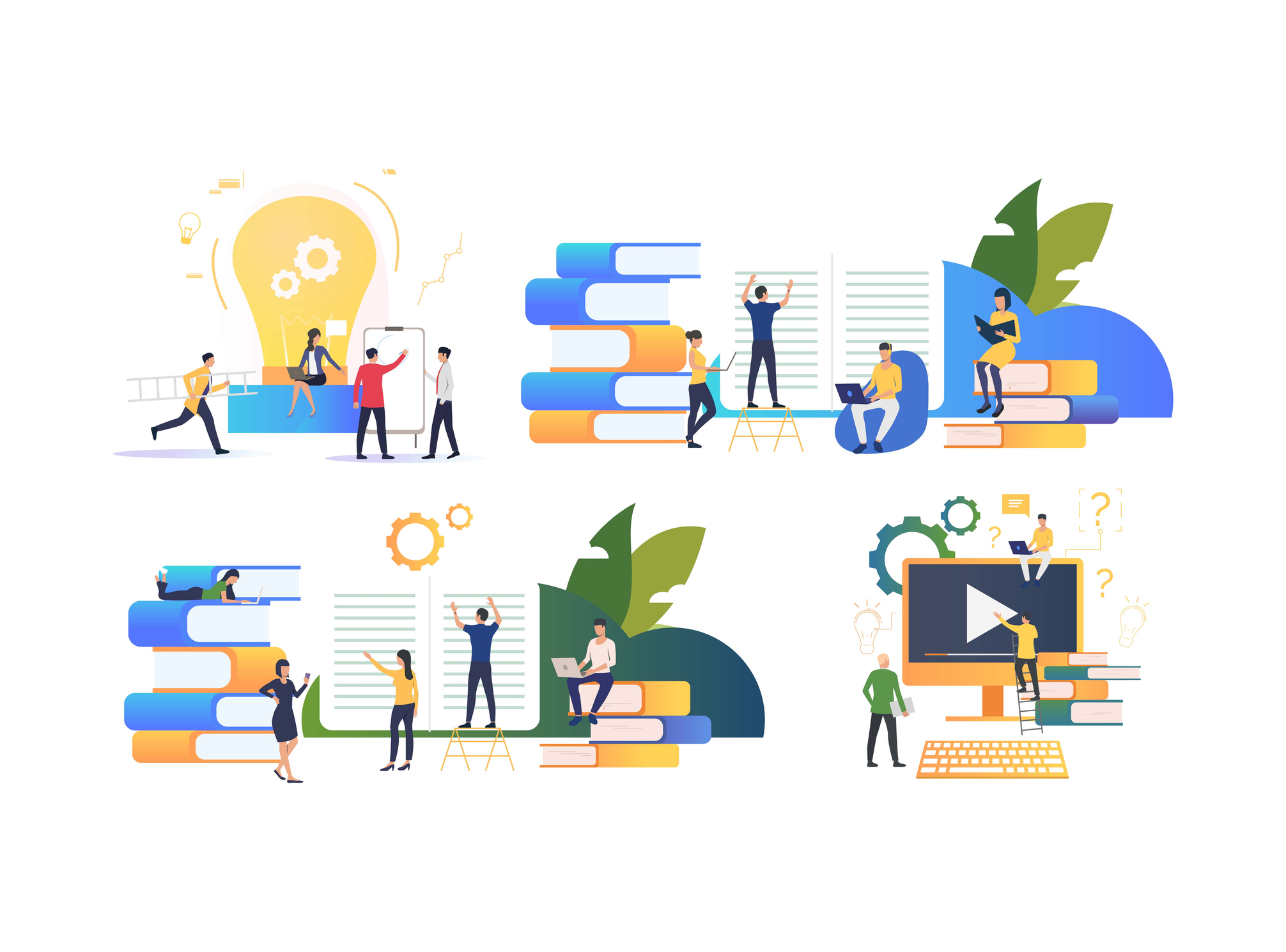 What is adaptive learning?
Adaptive learning is a learning method designed to adapt to the individual needs of each trainee. A combination of different techniques and processes will thus make it possible to optimize the training process. Among them we find:
Adjustment of content; questions and answers according to individual performance.
Selfpaced learning; choosing your own learning rhythm and materials.
Continuous feedback: regular communication to ensure that the message delivered is understood.
Diversification of materials; favouring several materials in order to identify the method adapted to each individual. [i]
In this way, a unique and effective experience is offered to each participant!
What are the advantages of adaptive learning?
Saving time: a study conducted in 2018 among university students in Texas sought to demonstrate the benefits of adaptive learning. In the end, two trends emerged: not only was the exam success rate higher, but learning time was also reduced! [ii]
A first step towards digitalisation: adaptive learning is based on the use of algorithms and AI. The ideal opportunity for your teams to understand the advantages of the new digital tools!
A transmission of your culture: adapting its content also means being able to convey your values to your employees. The results are a better understanding of your company's identity and an excellent retention lever!
A strengthening of team cohesion: with this approach, the inequalities between your teams are eliminated. Everyone moves forward at his or her own pace, with their own supports and areas for improvement are targeted. Interactions during the group lessons create bonds. Adaptive learning also means mobilising and strengthening motivation
Implementing adaptive learning, how to do it?
At EUROPHARMA, we have grasped the essence of this strategy in order to be able to transpose it to the field of the health industry.
Our designer can design, build and integrate the training course independently or accompanied by our IT services.
The EuroAcademy platform makes it possible to offer different types of training content such as modules (in PDF, SCORM, HTML formats), videos, assessments, etc. It offers an automated mailing function capable of managing alerts, information and reminders. With a virtual classroom, archiving and versioning space (for an optimal quality process), the platform remains ergonomic, intuitive, and easy to use with a design aimed at facilitating the user experience. The different types of assessment on the platform (pre-test, training, and evaluation) promote learning. For each question, direct information on the "good" or "bad" answer status is displayed. At the end of each test, in addition to the grade obtained, the wrong answers and the knowledge to be reworked are listed with direct links to the corresponding course screens. Our LCMS EuroAcademy is an intuitive and ideal e-learning tool for coaching and supporting self-training to keep your employees engaged and dynamic.
Do not hesitate to contact us for a personalized demonstration.
Our teams and tools are available to support you.
---
[i] https://trainingindustry.com/magazine/mar-apr-2019/adaptive-learning-3-0/
[ii] Kakish, Kamal & Pollacia, Lissa. (2018). Adaptive Learning to Improve Student Success and Instructor Efficiency in Introductory Computing Course.